As an Australian Destination Wedding Photographer living in Italy, I thought I'd find myself photographing Italian Destination Weddings for Australians. What I didn't expect was for so many of my clients to be bicultural – part Italian, part Australian. Safe to say, photographing so many bicultural Italian weddings has been a beautiful surprise. Steph & Fabio are the perfect example – they met in Sydney, survived long-distance when Fabio, who owns a perfume store, moved back to Italy before Steph, an incredible Interior Designer, made the move to Milan. Of course, the next stop was obvious – they decided to get married! What better place for an Italo-Australian Destination Wedding in Italy than Sestri Levante on the Italian Riviera! 
Destination Wedding Photography in Sestri Levante on the Italian Riviera
While anyone living outside of Italy probably thinks of Portofino or Cinque Terre when they imagine the Italian Riviera, Sestri Levante is a hotspot for Italians, especially Milanese, looking to escape to the sea on humid summer weekends. Historically, the marine town was situated on a promontory that jutted out of the Mediterranean sea. At some point though, the island was connected to Italy's mainland, creating two perfectly formed, sheltered bays. The Baia di Silenzio is easily the most famous, and in some ways, was the centerpiece of Steph & Fabio's wedding and their Italian Destination Wedding Photography. They had their ceremony on one side of the bay and their reception on the other! Sestri Levante is also Fabio's hometown, making it the perfect spot for his & Steph's wedding.
An International Wedding, Mixing Two Cultures through Food
With plenty of international guests set to arrive, Sestri Levante made for a dreamy destination. After all, it showcases the Italy everybody dreams of – from the Bay of Silence's picturesque views and bronze 'pescatorello' statue to the winding alleyways and painted facades. I wasn't stuck for locations for their Sestri Levante Destination Wedding Photography! Like most Italian cities, towns, and villages, Sestri Levante is also known for delivering some beautiful food. The most famous are Ligurian specialties like focaccia, pesto, and some beautiful seafood. Fabio & Steph bought this Italian appreciation for local food to their wedding, gifting their guests Olive Oil from Sestri Levante and Australian honey-roasted macadamias.
Sidenote: I know I'm supposed to be writing about Wedding Photography on the Italian Riviera, but I have to say – if you plan on visiting Sestri Levante, Giuseppe & I both loved the characteristic local food at Osteria Mattana.  
Wedding Ceremony at the ex-Convento dell'Annunziata
There are two ways to be married in Italy – by the Comune, like City Hall, or in a church. Getting married in the Comune doesn't mean it won't be beautiful though, with the ex-Convento dell'Annunziata (an ex-convent) pulling out all the stops for Steph & Fabio's Italian Riviera Wedding! The rain held off while the sounds of the sea could be heard lapping at the old Convent's walls. The view was breathtaking, but all eyes were on Steph & Fabio.
Italian Wedding Ceremonies can seem strange to anyone used to the individualisation of an Australia Ceremony. In Italy, the celebrant instead reads out all the laws pertaining to marriage. It can seem strange at first, but Italian ceremonies really bring home the importance of the decision being made, adding another layer of emotion and beauty to the day. 
Hotel Vis À Vis: Italian Riviera Destination Wedding Reception
Where Australian wedding receptions are a little bit about food and a lot about partying, Italian receptions are all about food! Italian Weddings usually involve an aperitivo, followed by a 4 or 5-course meal and endless wine. The Hotel Vis à Vis was a stunning location to indulge as guests sang, laughed and ate. Between courses, speeches saw the guests laughing and crying as Steph & Fabio's Dads talked about the newlywed's commitment to each other despite the distance, because when you know, you know. 
Okay, that's enough rambling from me! It's time for some photos of Steph, Fabio and their beautiful Destination Wedding on the Italian Riviera.
Getting Ready: the Bride / la Sposa 
Wedding Ceremony at the ex-Convento dell'Annunziata, Sestri Levante / la Cerimonia Nuziale
Destination Wedding Photography at the Bay of Silence, Sestri Levante / Ritratti degli Sposi alla Baia di Silenzio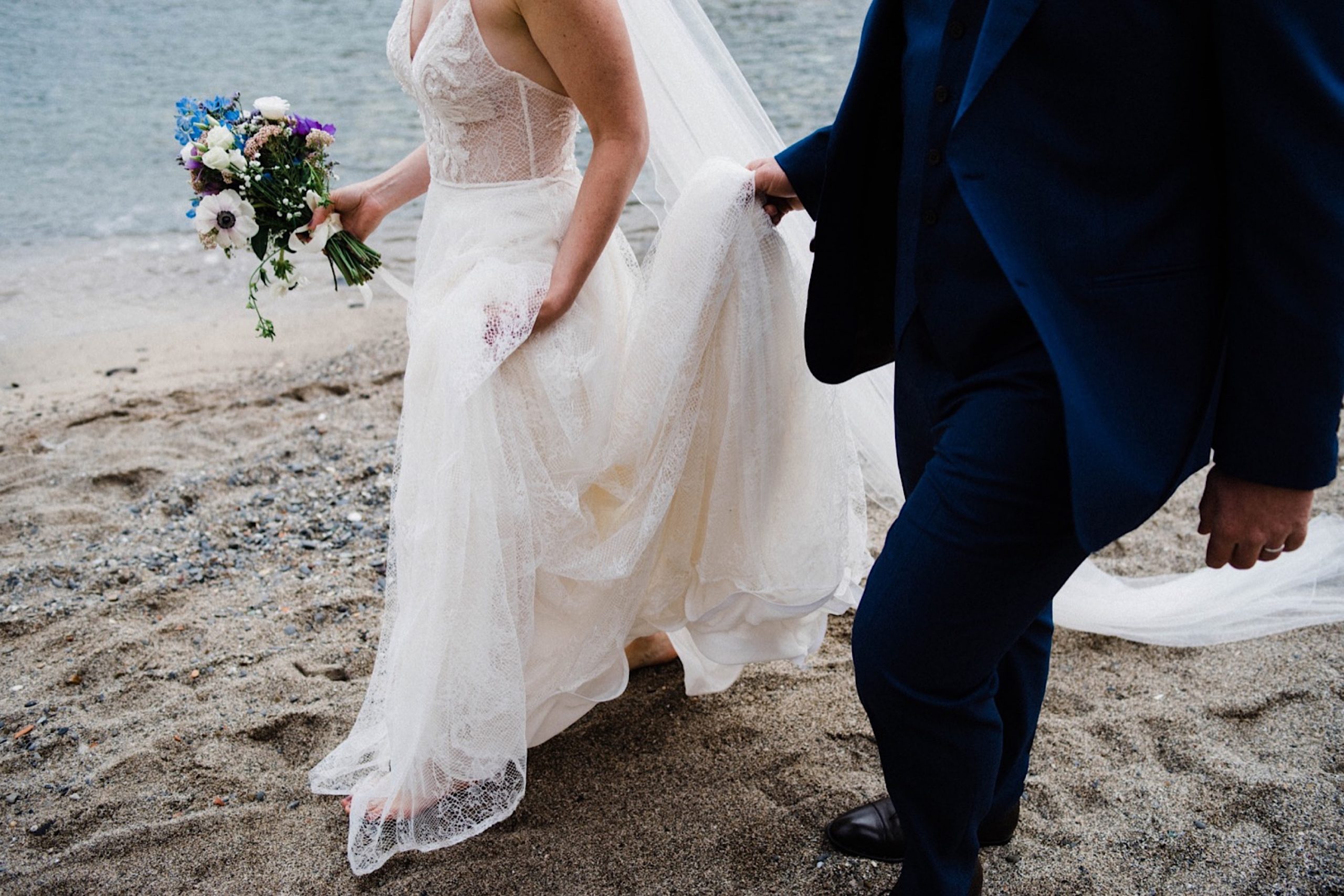 Wedding Reception at the Hotel Vis à Vis Rooftop, Sestri Levante / il Ricevimento del Matrimonio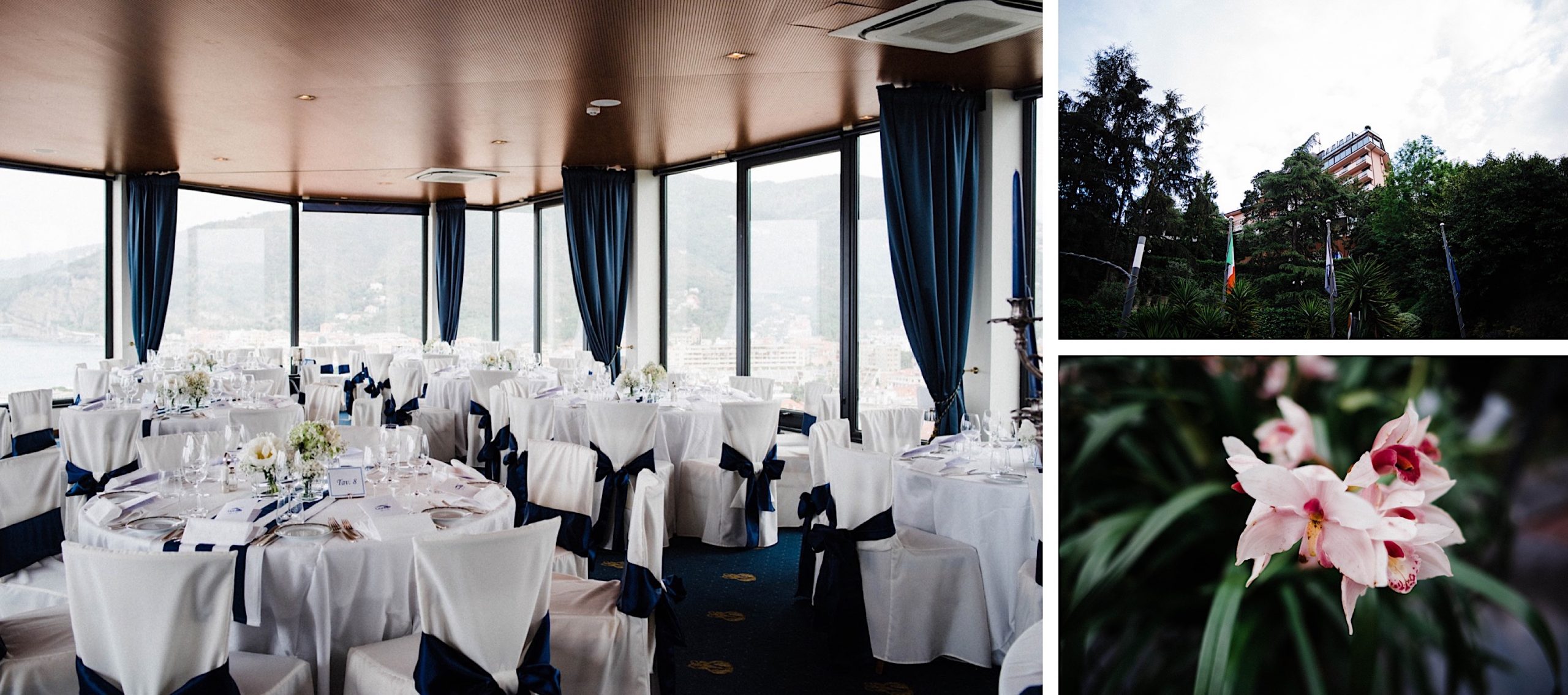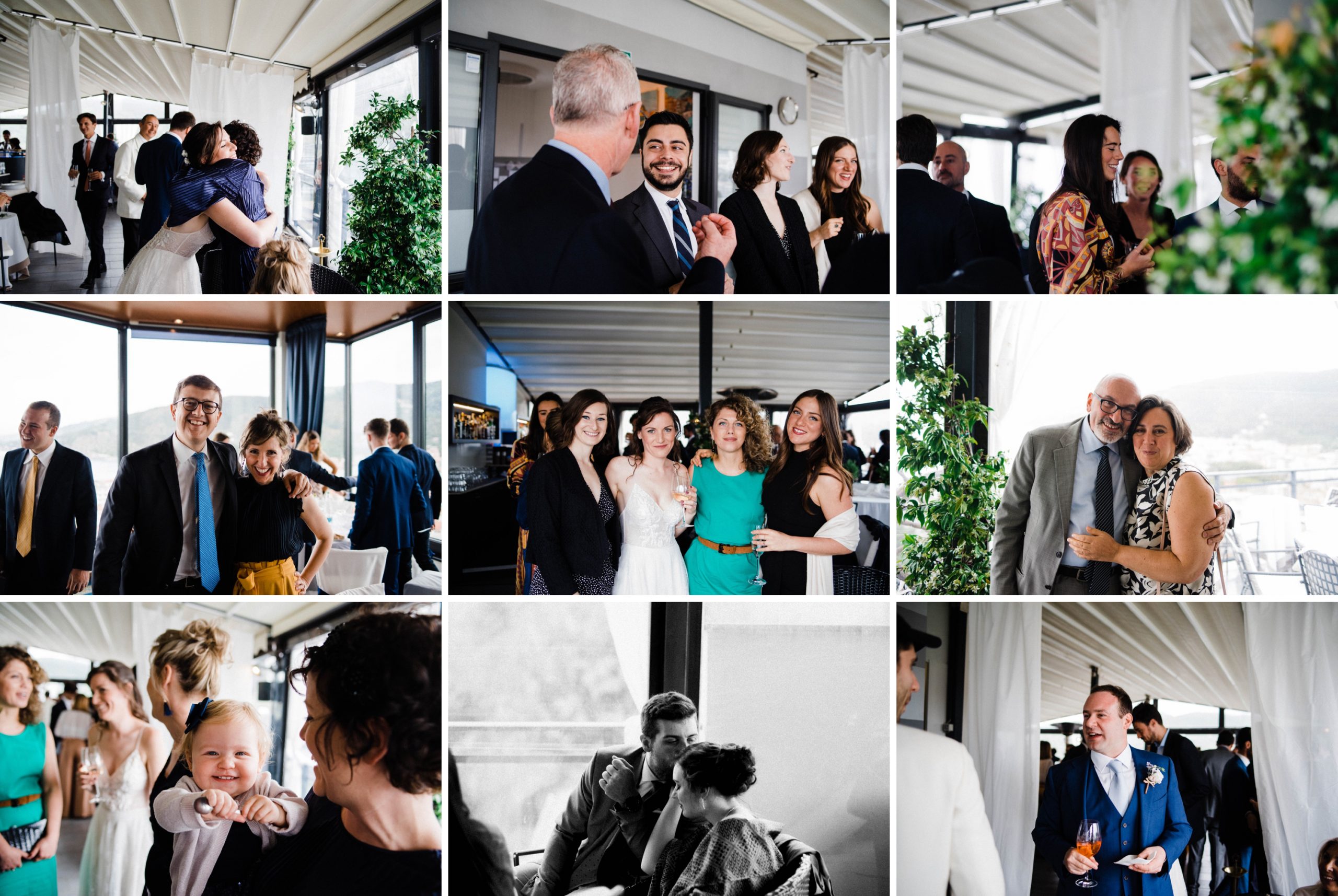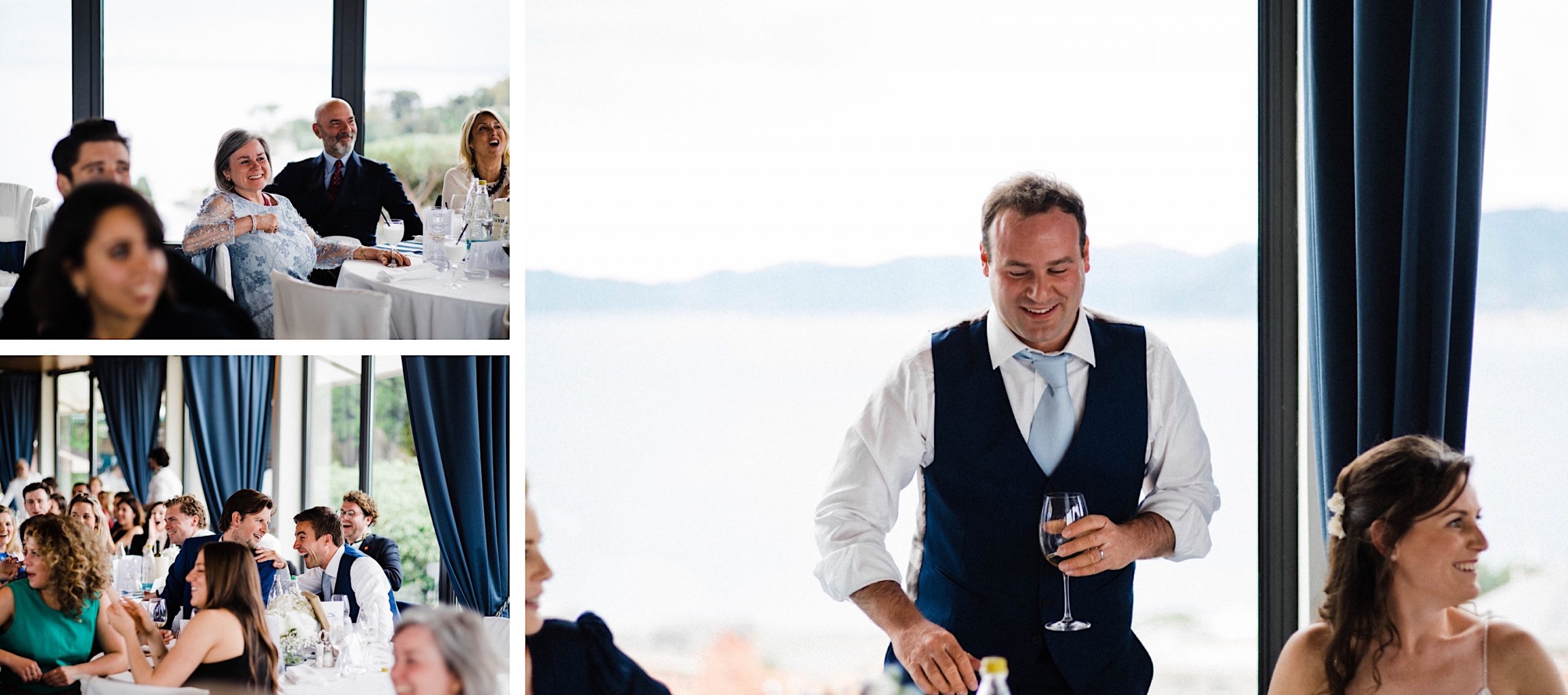 Wedding Reception at the Hotel Vis à Vis, Sestri Levante (Time to Dance) / il Ricevimento del Matrimonio (Balliamo!)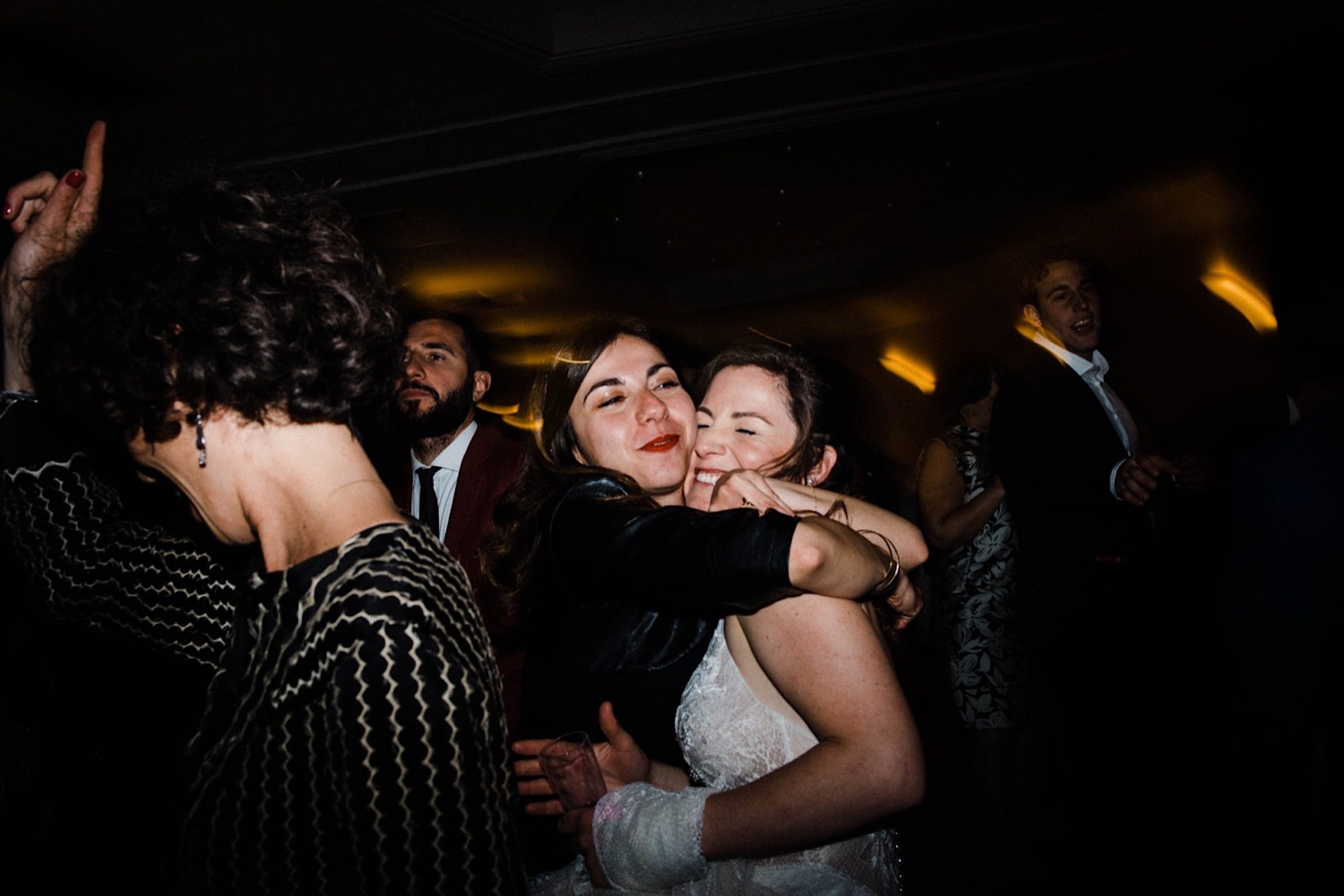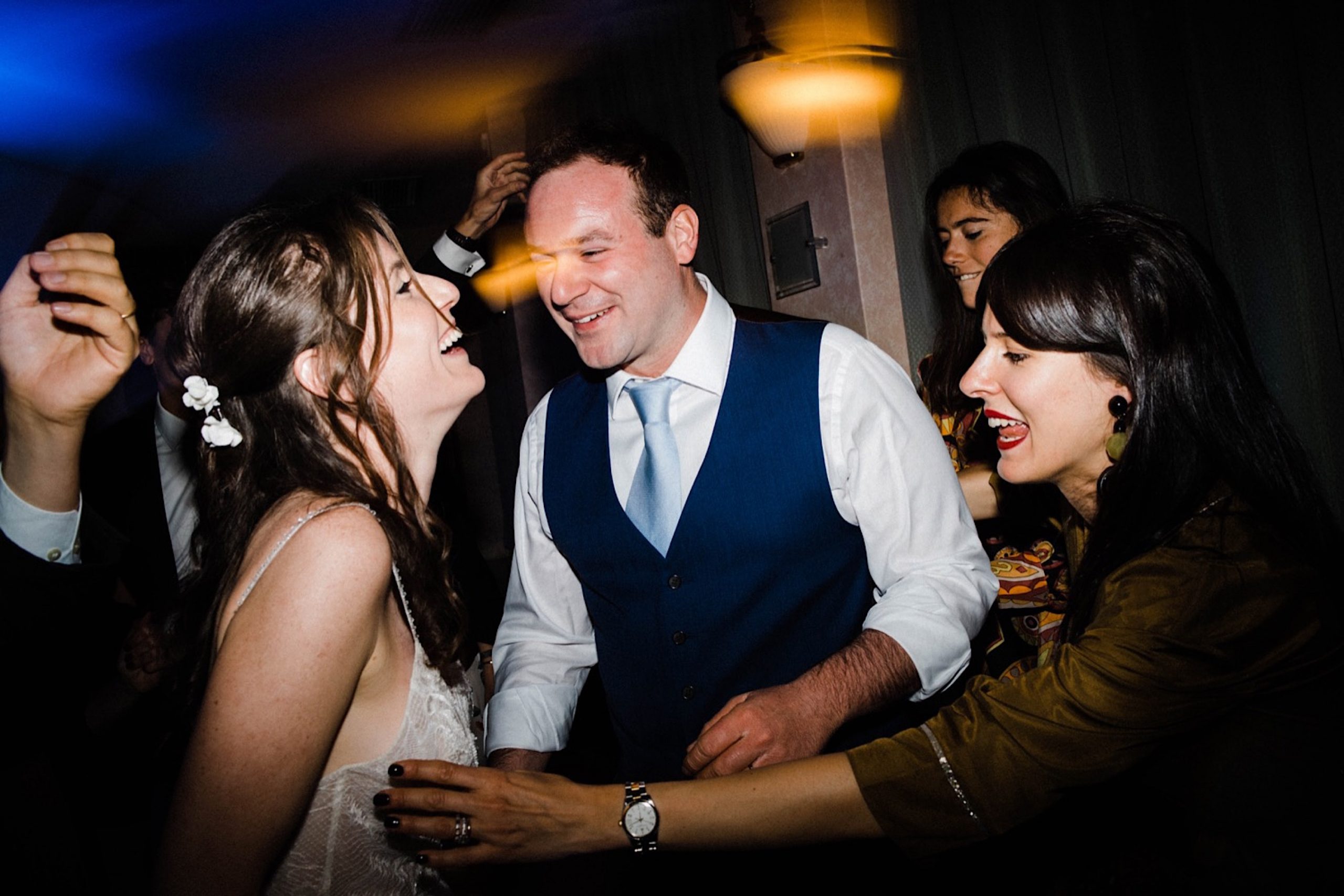 Would you like to book me for your wedding photography? Then let's chat! Message me the details via this link and let's make some magic happen! 
PS. To find out where I'll be in the next few months, check my 'Next Stop' page!
Locations of note:
Ceremony / ex-Convento dell'Annunziata, Sestri Levante
Reception / Hotel Vis à Vis
Vendors of note:
Bridal Gown / Flora Bridal
Make Up Artist / Bride's Sister
Flowers / Dadà Fiori
Related