It's not every day I get an inquiry from a family with three teenagers for a Family Portrait shoot, but I sure was glad the Zdroykowski family got in touch with me for their annual Family Photography session in Milan! Too often, family portraits fly by the wayside when kids start to grow up – it's harder to convince them to smile at the camera and there's a whole lot more rolled eyes at embarrassing parents. Still, I know I look back fondly on my teenage years with my brothers (although perhaps not the screaming matches over whose turn it was to wash the dishes), and I would've loved to have a few more photos of our whole family.
An International Family
The Zdroykowskis move around the world often, following their Dad as he moves from project to project. Of course, living internationally isn't always easy, but you can see they've built a wonderful family bond because of it. It took a little bit of bribery on Betsy's part to get the kids up so early, to make the most of Milan's empty morning streets, but I'm pretty sure we made it worth their while!
Family Photography in Milan
Seeing as the Zdroykowski Family will likely be in Milan for just a year or two, we wanted to make the most of its famous architecture. We looped around Milan's historic centre, starting from the Duomo, then exploring the streets of Brera, before returning to the Cinque Vie area. It was the perfect mix of gothic architecture, dreamy alleyways, and wide-open piazzas.
Making the Most of Family Portraits with Teenagers
You might struggle to get your teenagers to smile or even look your way when you spot a nice moment, but if you let me ask them stupid questions, I'll bet we can get all of their zany, fun, loveable characteristics to shine! These three were all very much their own people! It took a minute for them to warm up, but they were more than ready to crack a joke or tell me a story, and I'm pretty sure they didn't mind the chance to share some embarrassing moments on behalf of their siblings.
Although I think Betsy had her work cut out for her convincing her husband and three kids to commit to their Milan Family Portraits, I know they'll all appreciate the chance to look back on these photos in the future. These are the kinds of photos my Mum always wishes she had of my brothers & I, and it's such a privilege for me to be able to provide this service for other families.
If you're thinking it's time for some updated family portraits, with kids of whatever age, I'd love to hear from you! We can tailor the route to you, whether you want photos in Milan or somewhere further afield – perhaps a hike around Lake Como! Whatever it takes to capture your family's cast of unique personalities and the love you all share. Just contact me here, and let's start planning! 🙂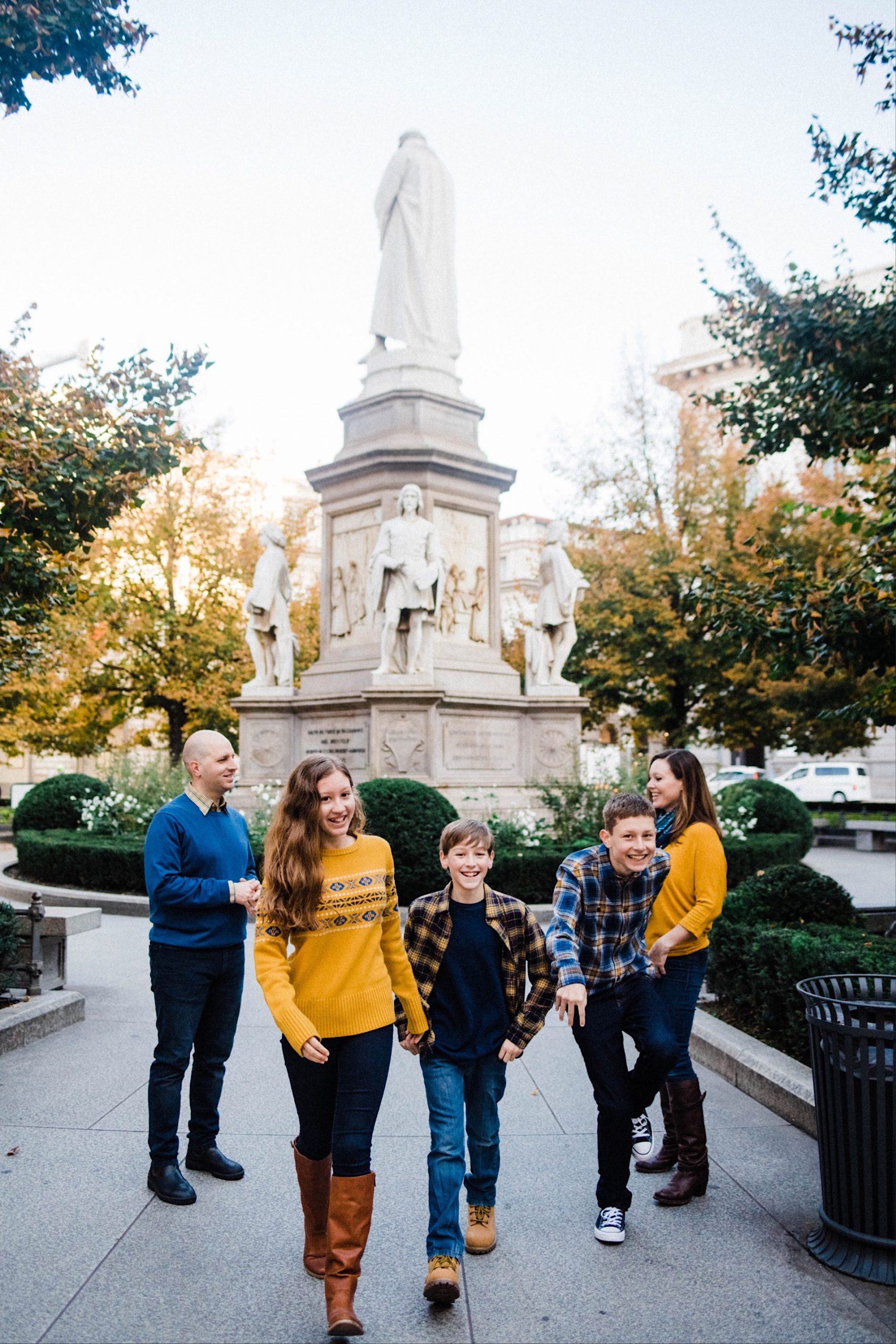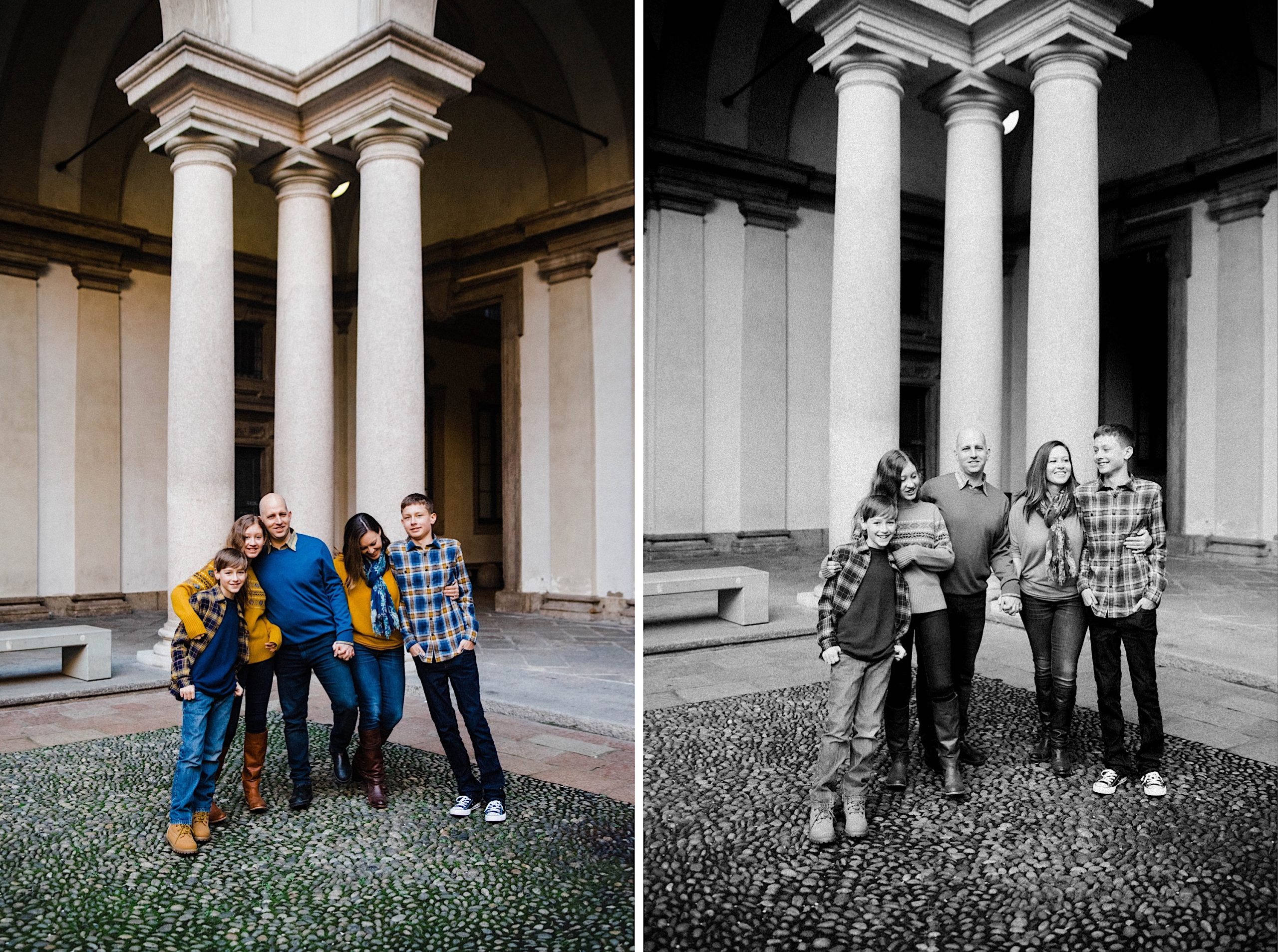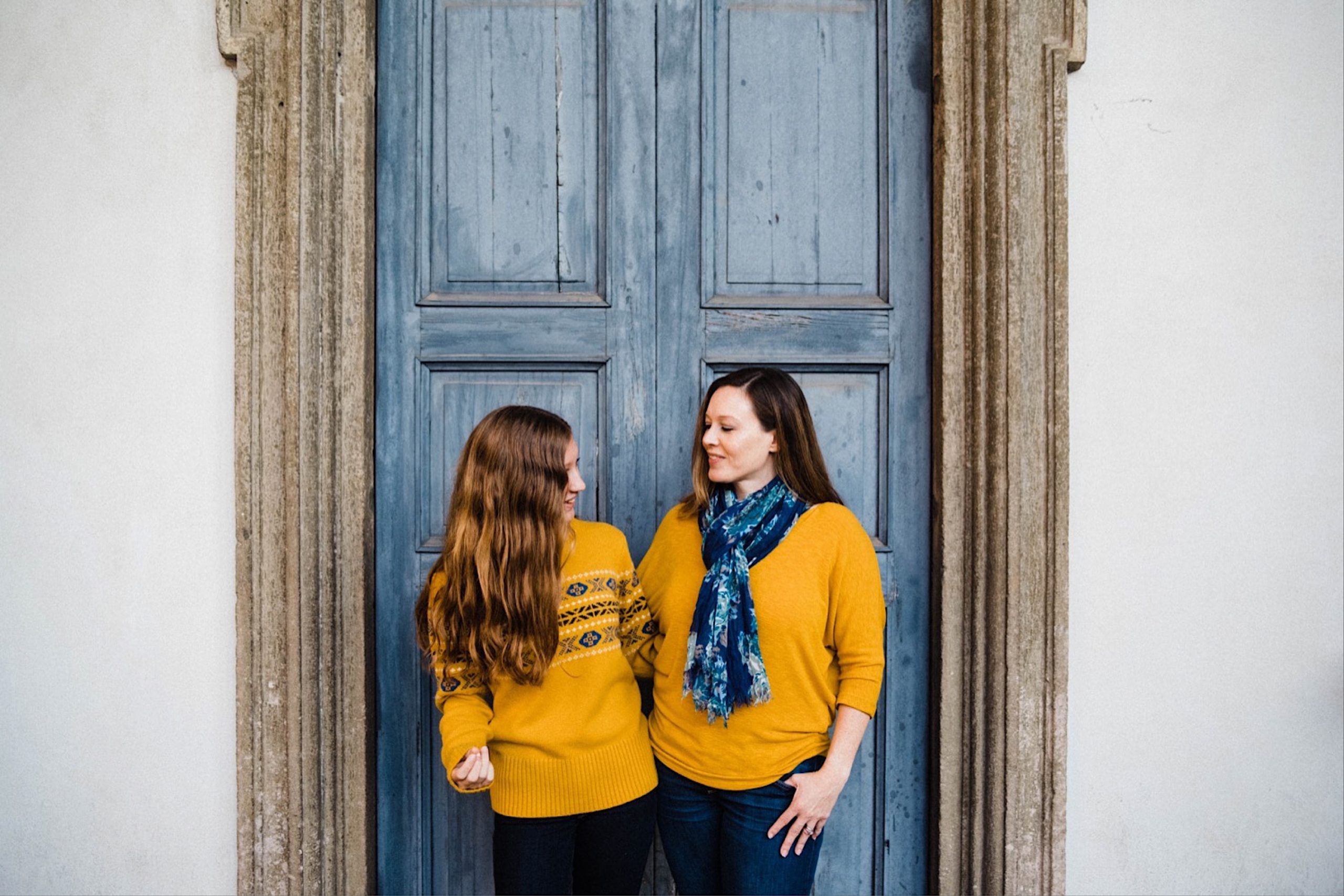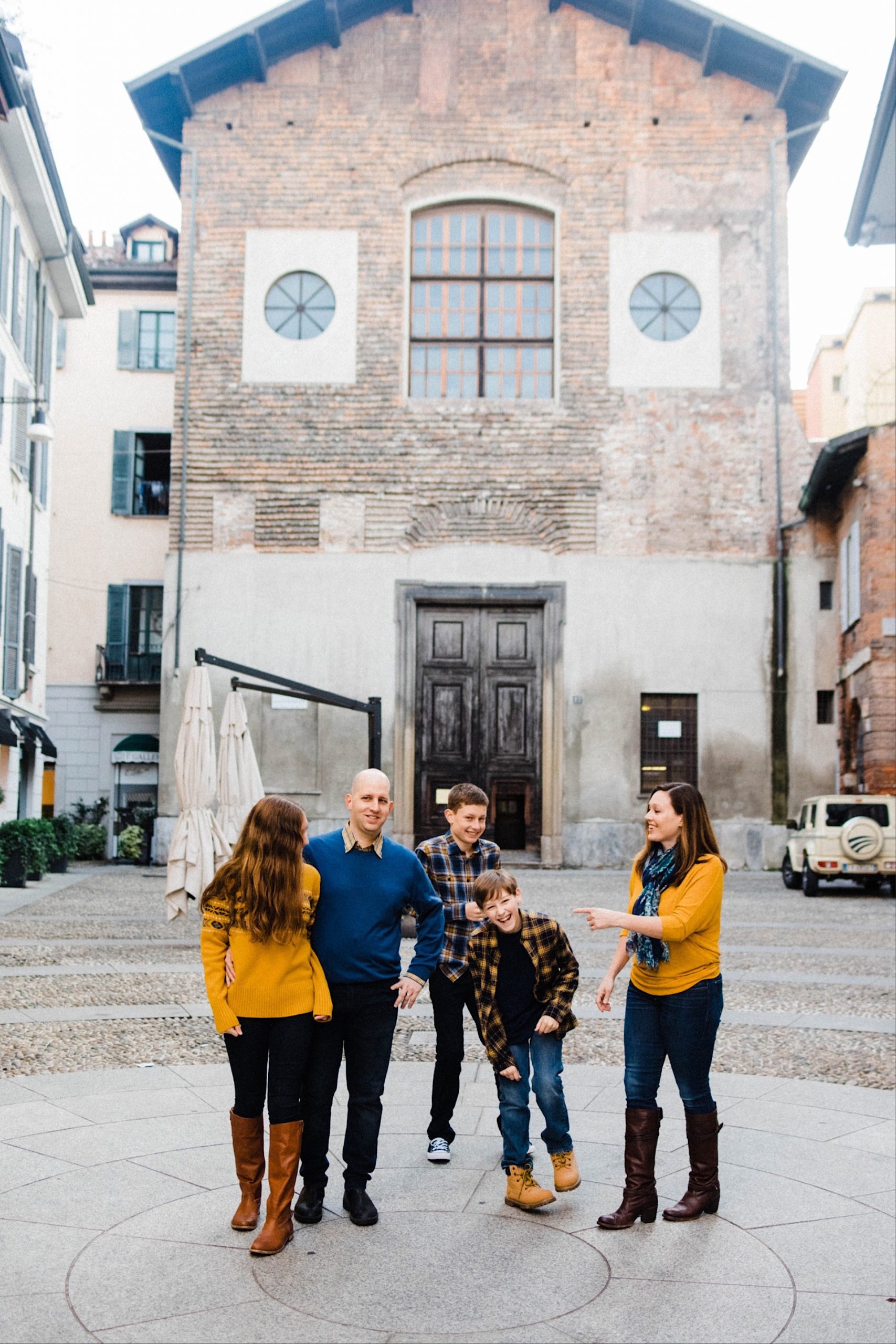 Related