A few years ago I was sitting at a coffee shop in Perth, listening to my friend Will tell me about this girl he'd met, "she's gone back to Switzerland now but man, I just… know! Y'know?"
I didn't get the chance to meet Fabienne until late last year, but well, safe to say Will was right. He knew and it seems so did she, and so this year he packed up his bags and moved to Switzerland to be with her.
They were married in July – half elopement/half destination wedding – in a sweet registry office housed in an old Monastery with their closest family and friends, followed by lunch at Parterre Basel, where speeches delivered hearty belly laughs, outrageous Swiss Army Knives and even a tear or two.
After photos and naps all round at our respective hotels/airbnbs/apartments (yes really!), we headed out to Acqua Basilea for cocktails with all the friends who couldn't fit into the tiny registry office in Dornoch.
Friends organised gifts in the form of personalised vouchers for their honeymoon in Sweden, Fabienne's great Aunt woke up early to pick flowers fresh from her garden to create sweet bouquets and table decorations, and Will & Fabs exchanged beautiful custom rings engraved with the pattern of the stairs where Will proposed, made by Mathias Leo Jenny.
The love Will & Fabienne share was so clear from their small touches, long hugs and sweet glances, and it was such a joy to photograph their Basel destination wedding filled with such beautiful personal touches from all involved.
Full vendor list below!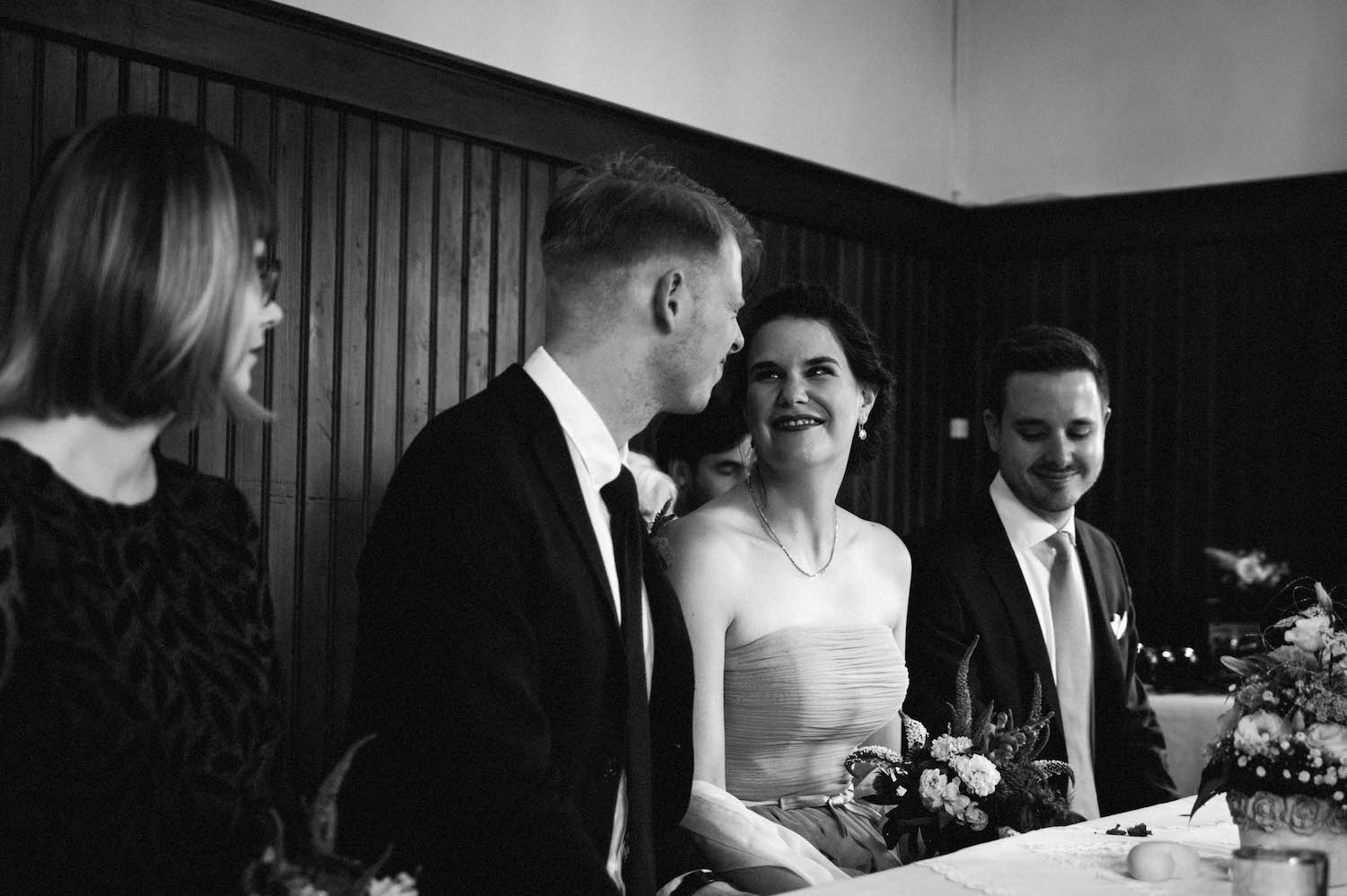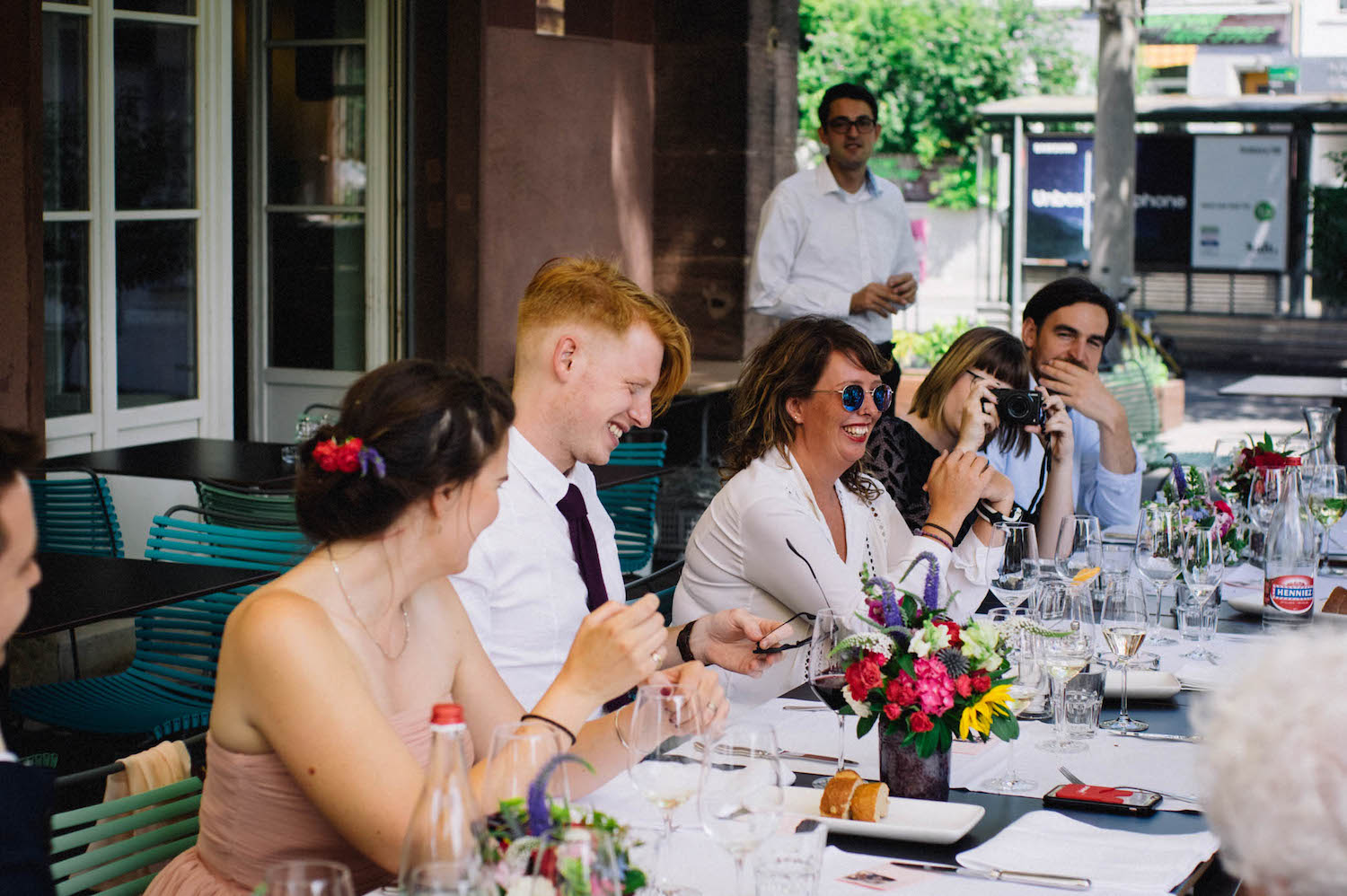 If you're interested in having me photograph your wedding – analogue or digital, and wherever in the world – please do get in contact! I'd love to capture your day for you & yours to look back on for years to come. 
Locations of note:
Ceremony / Dornoch Registry Office
Lunch Reception / Parterre Basel
Cocktail Party / Acqua Basilea
Vendors of note:
Gown / Mery's Couture
Make Up Artist / Schminkbar Basel
Groom's Outfit / Globus
Groom's Shoes / Anna K Boutique
Wedding Bands / Mathias Leo Jenny
Related