In September last year, we packed our things into Matthew's old hilux ute and hauled our way north to Kalbarri in search of red dirt, ocean views, new-to-us hiking trails and a little escape from the drab of winter. As roadtrips tend to with photographers, the trip up took a little longer than usual, forever stopping for scenes that caught our eye or light that took our fancy, from the Pinnacles to Lancelin's famous sand dunes, Golden Gaytimes and tiny roadside nature trails.
Since moving to Milan one of the things I've found myself missing most about Australia is its landscapes – red dirt, the endless blue sky, and a vast array of hidden wildflowers – and it makes me think the Northern towns of Western Australia are too often overlooked. They may be missing the wineries and romantic retreats of the south-west, but there's something quite awe-inspiring about a river carving through deep red gorges, steep limestone cliff faces and spotting the spray of whales as they make their way south.
So I thought I'd share a few of the photos I took and the words that I wrote in the hopes that perhaps it will inspire someone else to head North and discover all that WA has to offer in its very own (rather large) backyard.
Feat. Jinn & Sarah of the Silver Lining blog, and Matthew from I am the Wong
Lancelin Sand Dunes & Mount Lesueur National Park
I'm lying with my head resting in the sand, staring at a sky studded with pin pricks of white light, dancing glimpses of heaven in the night. The world around me seems endless, but I wouldn't want to be anywhere except here – in this vast alien landscape of limestone pyres, with friends who'll run up and down sand dunes, pause for photos, laugh at most anything.
Kalbarri's Coastal Cliffs
I passed the afternoon caught up in the magnificence of nature, of staggered limestone cliff faces, speedy crabs, humpback whales.
We joke about being amongst it as we snap photos and send snapchats, but I believe really we're all in awe. The distant exhale of an ocean giant sends water spraying into the air and I marvel at its scale, at the scale of these rock formations, this ocean, these endless stretches of green, grey, pink, yellow scrub; at how a road disappears between shrubs and how sun rays shine through car windows.
I think of all I can't experience and all I won't experience, of the impossibility of knowledge but vow to try my hardest. To push myself and challenge myself. To stop coming up with reasons why not and start finding reasons why to.
Nature's Window, the Loop Trail and Z-Bend
We raced down the dirt road nervously watching the eastern horizon grow lighter & lighter, plans to be at Nature's Window by sunrise foiled despite our 4.45am awakening, but the views we encountered were quite enough to make up for it…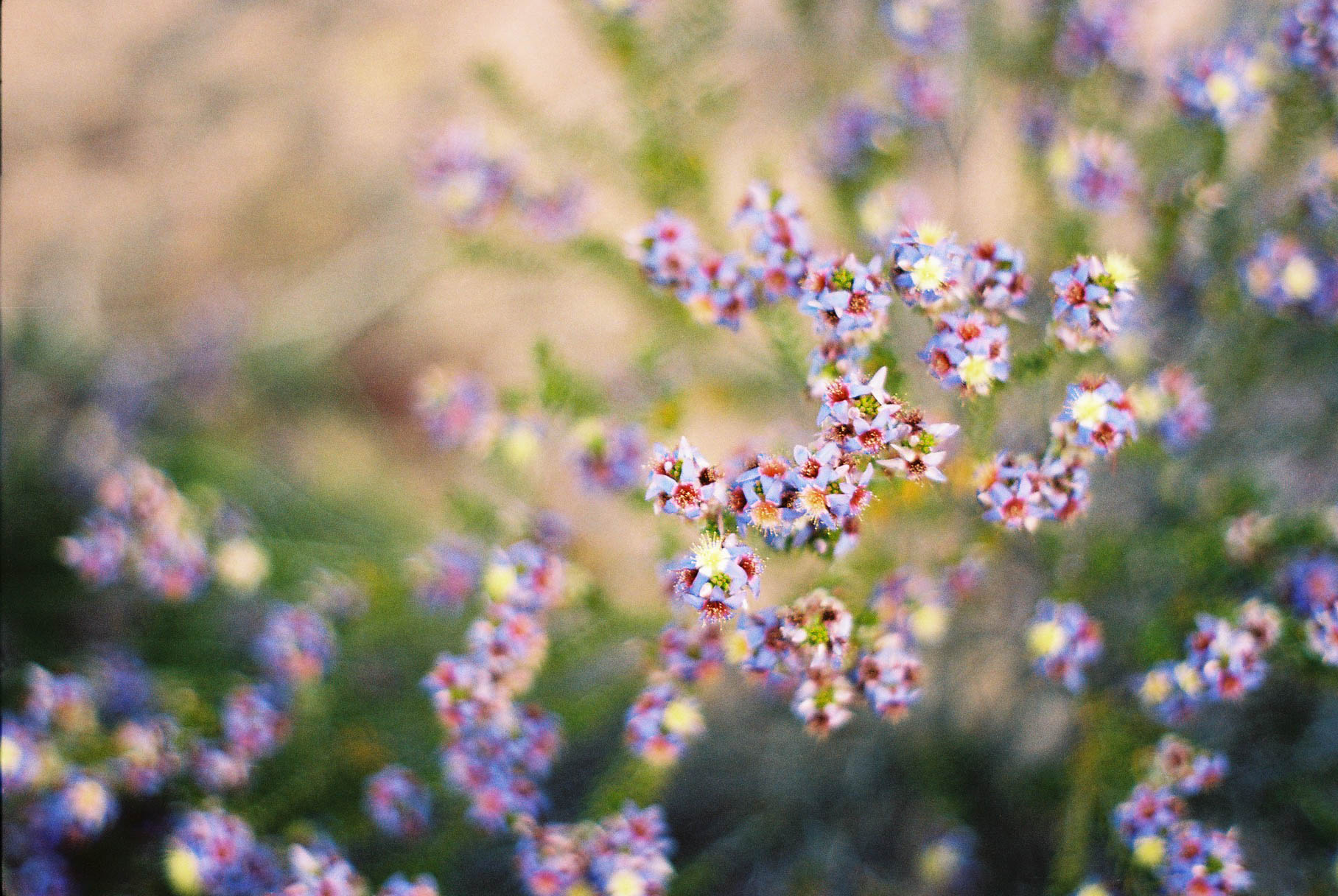 Camera used:
Pentax K1000 | Kodak Ektar 100, Gold 200 + Portra 160, Cinestill 50
Locations of note:
Lancelin Sand Dunes
Nilgen Nature Reserve
Mt Lesueur National Park
Nature's Window, Kalbarri
the Loop Walk, Kalbarri
the Z-bend, Kalbarri
Related